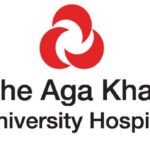 Website Aga Khan /university Hospital (Nairobi)
About Aga Khan University Hospital, Nairobi
Applications are invited from qualified candidates for the position of Mobile Laboratory Technologist based in Nairobi. The incumbent will be responsible for provision of effective, efficient and quality mobile laboratory services by attending to patients at offsite stations (at their homes / offices) for collection of samples, distribution of tests in the system, sample preparation for transportation to the analyzing laboratory.
Aga Khan University Hospital, Nairobi (AKUH, N) is a private not-for-profit teaching hospital that provides tertiary and secondary level healthcare services. It is one of the hospitals in East Africa accredited by the Joint Commission International from USA.
The University Hospital has been providing high quality care for the people of East Africa and beyond for over 60 years. The Aga Khan University Hospital, Nairobi Outreach Division is a rapidly growing network of 50 medical centers spread over East Africa. These medical centers feature three to five consulting rooms with a practice that is home to qualified medical officers, highly experienced nurses and constant reception cover. The clinics offer an on-site pharmacy and laboratory as well as radiology and sonography services. There is high expectation for staff to provide high quality professional services.
Responsibilities:
Attend to patients at offsite stations (at their homes or offices) for collection of samples
Distribute samples to respective sections in the system
Preparation of samples for transportation to the analyzing laboratory
Ensuring that correct test entries are made and correct tests are charged to the patients
Label samples correctly and send or deliver them for testing
Answer patient questions and provide useful information
Perform tests with maximum efficiency utilizing reagents appropriately by following laid down standard operating procedures to achieve expected turn-around time
Responsible for accurately completing records and reports and other statistical information
Maintain appropriate internal controls on all processes in the Laboratory to ensure validity of reports.
Monitor and manage routine and planned preventive maintenance of equipment in the Laboratory.
Communicate urgent/critical/abnormal test results to appropriate clinicians with recommended period of time and maintain appropriate documentation.
Observe/comply with Health & Safety requirements in the laboratory by maintaining high standards of hygiene and general cleanliness in the work area.
Participate in quality improvement and patient safety initiatives
Requirements for the position of Mobile Laboratory Technologist
Diploma in Medical Laboratory Technology from a recognized institute
Registered with the Kenya Medical Laboratory Technician & Technologist Board
Current practicing license
3 years working experience.
Licensed by NTSA to ride a motorcycle
Well versed in the required discipline
Team player
Attention to detail
Good communication skills
Closing Date: 22/06/2023
Related Jobs