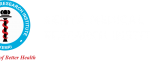 Website Kenya Medical Research Institute
About the CLEAN-Air (Africa) Global Health Research Unit and Air Pollution Centre of Excellence
The newly funded NIHR CLEAN-Air(Africa) Global Health Research Unit is a consortium of research partners between KEMRI, the University of Liverpool in the UK, and partners from Uganda, Tanzania, Rwanda and Cameroon. The Unit aims to conduct high-impact research to accelerate the understanding of household air pollution (HAP)-related disease burden through a unique set of studies that will (i) strengthen national health systems for community health prevention of HAP-related disease and (ii) provide evidence-based recommendations for population transition to clean household and institutional energy.
Job Summary
Grade: As per the KEMRI scheme of service
Salary: Based on salary scheme subject to satisfactory performance.
Start date: 3rd October 2022
Contract duration: 4 years with the possibility of renewal
Supervisor: The Principal Investigator (Dr James Mwitari)
About the CLEAN-Air(Africa) Global Health Research Unit
We are seeking an enthusiastic and driven post-doctoral researcher with strong quantitative and statistical skills to join an established team to work on a multi-year, multi-centre global public health research and capacity-building programme in Central and East Africa. The post is funded by our new NIHR CLEAN-Air(Africa) Global Health Research Unit (2022-2027, £ 7 million) and is part of the Energy, Air Pollution and Health Research Group at the Department for Public Health, Policy and Systems, University of Liverpool.
The Unit's programme builds on the substantial success of the CLEAN-Air(Africa) Global Health Research Group (2018 to 2022: see www.cleanairafrica.com)) and expands its geographical focus from Cameroon and Kenya to include Tanzania, UgandaandRwandaThe Kenya Medical Research Institute (KEMRI) is a State Corporation established in Kenya in 1979 through the Science and Technology (Repealed) Act, Cap 250 of the Laws of Kenya and as currently established and dully accredited to continue to operate as such under the Science Technology and Innovation Act, 2013 as the national body responsible for carrying out research in human health in Kenya. KEMRI's vision is "to be a leading center of excellence in human health research" and its mission is "to improve human health and quality of life through research, capacity building and service delivery"
Core Responsibilities
Operate the Automated Gravimetric Filter Weighing System Robot which allows simultaneous weighing of 50-75 filters per running cycle (including filters labelling, placement, and disposal).
Assist in the installation and operationalization of air monitoring instruments, including calibration
Participate in the establishment, operationalization and maintenance of standard operating procedures for the weighing of filters
Performs checks, preventative maintenance, and minor repairs on air pollution equipment and stove temperature sensors (SUMs) as required.
Ensure quality assurance of air pollution data collected in the field
Support the labelling and stocking of air pollution equipment
Performing check of data recorded by the air quality instruments deployed in the field to ensure completeness, validity, and compliance with study protocols.
Being able to carry out simple data analyses of air pollution data to support scientific investigations
Provide training in HAP monitoring and gravimetric filter management and measurements, including ability to travel to partner countries to deliver training
Perform other duties as assigned or delegated by the ACE Director
Education, skills and competencies
BSc. in Chemical Analysis, Engineering, Medical Laboratory Science and Technology or a related field (A professional certificate in Air Quality Management will be an added advantage)
Scientifically minded personality, with strong analytical skills
Ability to measure and perform air quality tests, analyze data and troubleshoot problems
Ability to follow a routine schedule and with keen attention to detail
Ability to work under minimal supervision
Excellent communication skills (oral and written) and interpersonal skills
Excellent problem-solving skills and innovation in changing dynamic field
Excellent organizational skills
Method of Application
A copy of the application should be sent by email to: projectpositions@kemri.go.ke no later than 13th September 2022.
The Director
Kenya Medical Research Institute
P.O. Box 54840-00200 NAIROBI.
Attn: Deputy Director, CRDR
For more details please visit: www.kemri.go.ke KEMRI IS AN EQUAL OPPORTUNITY EMPLOYER COMMITTED TO DIVERSITY; PERSONS WITH DISABILITY, WOMEN, YOUTH AND THOSE FROM MARGINALIZED AREAS ARE ENCOURAGED TO APPLY.