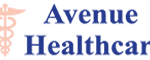 About Avenue Healthcare
Avenue Healthcare is one of the leading private healthcare groups in East Africa running 3 Hospitals, 13 clinics across Kenya, and a Homecare business. With over 25 years in the healthcare industry, Avenue Healthcare runs 300 hospital beds with over 1,000 staff members, and more than 400 specialists and serves over 400,000 patients annually, offering primary, secondary, and tertiary healthcare services.
Position: Laboratory Technologist
Location: Nanyuki Clinics
Department: Laboratory
Reports To: Branch Manager
Job Objective/Purpose
The Laboratory Technologist will be responsible for ensuring the provision of high-quality laboratory diagnostic services in the clinic as defined by Avenue Healthcare's policies, protocols, procedures, and standards.
Key Responsibilities:
Maintain all laboratory equipment in good working condition.
Timely and accurate billing of laboratory services.
Stock management by performing daily/spot stock counts of lab supplies and report shortages to the Branch Manager
Perform daily Internal Quality Control procedures as defined by Avenue Group SOPs.
Follow laid down Lab Board approved rules for medical lab profession and/or adhere to Government and respective professional standards of care and treatment of patients.
Timely response to emergencies.
Carry out tests based on outlined SOPs & policies.
Infection control.

.Maintain infection control standards when carrying out lab tests.
Observe proper disposal of medical waste
Equipment and other laboratory surfaces are properly disinfected with the right
disinfectants

Observe and practice high quality of service through effective communication, prompt feedback and escalation of any unresolved issues to the Branch Manager.
Always Maintain patient privacy and confidentiality.
Prevention of lab-related errors by following the laid down policies and procedures on sample handling during pre-analytical, analytical and post-analytical phases of testing.
Person Specification
• A Diploma in Medical Laboratory Sciences or related discipline.
• A Valid practicing license from Kenya Medical Laboratorechnicians and Technologists Board
• 3 years of experience
• Excellent interpersonal and communication skills
• Customer focus
• Ethical
Application documents (CV and Certificates) must be emailed to vacancies@avenuehealthcare.com with the job position you are applying for as the subject of the email by 8th July 2022.
Avenue Healthcare is an Equal Opportunity Employer and committed to diversity and gender equality.
Related Jobs