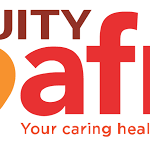 Qualifications / Requirements
Diploma or Degree in Laboratory Technology
Registration by the Kenya Medical Laboratory Technicians and Technologist Board (KMLTTB)
Five years of work experience
Good communication skills
Roles and Responsibilities
Examine body fluids and tissues for abnormal chemical levels, cells or bacteria.
Prepare tissue for microscopic examination by pathologists.
Determine blood type for transfusions.
Conduct medical research and analyses.
Operates and maintains sophisticated instruments and equipment used in the division, is able to properly set up, calibrate, maintain, operate and shut down such instruments.
Maintains competence in Laboratory Information systems that is crucial to the quality operations of the laboratory and patient care.
Actively participates in Quality Improvement Programs essential to ensure that laboratory testing is accurate, timely and meets customer needs.
Trains and orientates new Medical Laboratory Technologists in the performance and interpretation of tests.
How to Apply:
Send your CV and testimonials to the email address provided.
Related Jobs