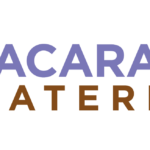 JOB DESCRIPTION
Job Title Laboratory Technologist
Reports to Clinical Operations Coordinator
Department Clinical Operations
Purpose/Objective of the position
The licensed, experienced Lab technologist will work in the Jacaranda Maternity Clinic. This role is critical and requires tangible experience setting up laboratory operations in a startup/comparable facility for the first time. The position seeks experience in maternal and child health, and a strong commitment to providing friendly and respectful care to all women.
About Jacaranda Maternity
Jacaranda Maternity is redesigning the future of healthcare in East Africa for the patients who need it most. Our hospital in Nairobi is changing the way maternal healthcare is provided by developing better ways to provide high-quality, patient-centred maternity care at affordable prices. Currently, we see over 3,000 clients a month. We have won global and local recognition, including from the Centre for Health Market Innovations, the Gates Foundation, Savings Lives at Birth, and Innovations in Healthcare – and our facility has been independently rated as among the highest quality in Kenya.
We have big ambitions and require Laboratory Technologists at our new hospital in Umoja. Reporting to our Clinical Operations Coordinator, you will take on responsibility of delivering quality customer service and maintaining superior patient satisfaction.
Will you join us and help transform maternal and new-born health care in East Africa?
Education
Diploma/Certificate in Medical Laboratory sciences or its equivalent.
Valid License from Kenya Medical Laboratory Technicians Technologist Board. (KMLTTB)
Experience
Position holder should have at least 3 years experience working as a licensed Lab technologist in a busy Laboratory and experience setting up start up medical Lab operations in a health facility.
Knowledge and Skills Requirements
Excellent analytical reasoning skills and meticulous attention to detail.
Computer literacy, with proficiency in Microsoft Office Suite.
Key competencies
Commitment to providing high quality care and excellence.
Ability to work effectively with a team in a culturally diverse environment.
Ability to use initiative to solve problems is a key competence.
Duties and Responsibilities
Collection, preparation and management of samples and specimen including safe disposal;
Cleaning of laboratory apparatus and equipment; Media preparation;
Keeping of laboratory records;
Inventory and Stock Management;
Any other duties as may be assigned by the supervisors
How To Apply
Go to Jacaranda Maternity Home Website and apply online.