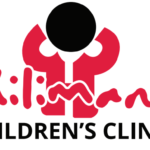 Website Kilimani Childrens Clinic
Kilimani Childrens Clinic
Job Description
Title: Laboratory Technologist
Reports to: Clinical Lead
Purpose: The Medical Laboratory technologist will perform a variety of laboratory tests and procedures to assist the Doctors in diagnosing, monitoring, treating and preventing disease. He tests will involve but not limited t the following areas: Biochemistry, Special Chemistry, hematology, immunology and microbiology/parasitology, plus any other specialized test as and when required.
Duties and Responsibilities
The medical laboratory technologist will perform the following duties:
· Collect appropriate and adequate samples of specimen and carry out respective investigations as requested by the clinicians.
· Conduct medical research and analyses.
· Operate and maintain sophisticated instruments and equipment used in the division, he/she must be able to properly set up, calibrate, maintain, operate and shut down such instruments.
· Maintain competence in Laboratory Information System that is crucial to the quality operations of the laboratory and patient care.
· Actively participate in Quality Improvement Programs essential to ensure that laboratory testing is accurate, timely and meets customer needs.
· Train and orientate new Medical laboratory Technologist in the performance and interpretation of tests.
· Write and present periodic reports as required by the supervisor.
· Participate in Health Promotion and Prevention and team building activities as organized by the company.
· Maintain a good working relationship with our Partners and Suppliers.
· Work with the Procurement Officer to ensure that the laboratory has enough reagents, and materials required for the smooth running of the laboratory
· Attend Periodic clinical and Departmental meetings to ensure proper running of the organization as a whole.
· Perform any other legal duties as instructed by the line manager.
Personal Characteristics and qualifications
· Integrity and a professional outlook
· Ability to do detailed work and maintain a high level of accuracy.
· Good color and form perception (to study blood cells, etc.).
· Good communication and interpersonal skills
· Ability to adjust easily and quickly to change
· Enjoy taking a methodical approach to their work, analyzing results, establishing procedures and using computers and specialized instruments for accurate and precise testing.
· Good Customer service and marketing skills.
Requirements:
· Excellent computer skills and an understanding of health Management Information systems (HMIS)
· Must be skilled in phlebotomy, particularly involving Pediatric patients.
· A Diploma in Medical Laboratory technology from a recognized institution, a degree of BSc in Medical Laboratory Technology is an added advantage.
· Minimum 3 years work experience.
All CVs can be sent to careers@kilimanichildrensclinic.co.ke by 31st October 2021.