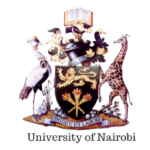 Website Institute of Tropical & Infectious Diseases (UNITID- UON)
Position Summary
Reporting to the Laboratory Technical Advisor (LTA), the Field Lab Technologists will counsel, test for hemoglobin, and refer the anemic participants to the Kangemi Clinic, maintain the Point Of care Testing (POCT) device in good condition and keep a record of the testing data at the field.
Responsibilities
Testing for hemoglobin levels using the POCT Hemocue
Refer participants to the Kangemi Clinic for screening and enrolment
Perform Quality Control (QC) checks for the testing devices used in the field
Proper waste management in the field
Monitor supplies and make timely requests through the LTA
Ensure that study equipment is properly calibrated and well maintained
Comply with all policies and regulations related to safety, cleanliness and infection control
Comply with Standard Operating Procedures based on the study protocol
Perform other duties as assigned by the LTA
Required Academic Qualifications
Diploma in Medical Laboratory Sciences
Registration with Kenya Medical Laboratory Technicians and Technologists Board (KMLTTB) and a valid practicing license
Required Skills and Experience
• Knowledge of testing using POCT devices
• Evidence of participation in field lab work using POCT
• Minimum of one (1) year of experience in a laboratory setup
• Evidence of experience in using Microsoft Office (especially MS Word, Excel and PowerPoint)
• Evidence of knowledge and practice in Quality Assurance (QA) and Quality Control (QC) procedures in the Laboratory
• Good planning and organizing skills
• Excellent communication skills; fluency in English and Swahili
• Knowledge of waste disposal guidelines
Ability to:
• Set up, operate, and make minor repairs to POCT devices
• Correctly transcribe laboratory results
• Operate, calibrate, and perform minor troubleshooting of POCT devices
• Maintain the study equipment in a safe and organized manner including correctly handling hazardous or dangerous materials and equipment
• Observe safety procedures and protocols including safe handling and storage of hazardous materials
• Read and understand technical manuals and protocols
• Perform routine record keeping and report writing duties
• Work independently and collaboratively
• Plan and organize work to meet changing priorities and deadlines
• Establish and maintain effective working relationships with colleagues in the field
Terms of Appointment
This a position whose tenure is one (1) year contract renewable based on performance and by mutual
consent. The salary is negotiable depending on the level of education and work experience.
NOTES
1. Applicants should email their application letters, certified copies of certificates and curriculum vitae (CV) giving details of their qualifications, experience and three (3) referees as well as indicating their telephone and e-mail contacts.
2. Applications and related documents should be forwarded through applicants' Heads of Departments, where applicable, and be addressed to the Director, Human Resource, University of Nairobi.
3. Applicants should state their current designations, salaries and other benefits attached to those designations.
4. The application letter must bear the reference code indicated in the advertisement
Related Jobs