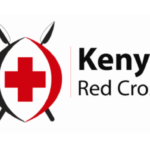 About Kenya Redcross Society
Kenya Red Cross Society is a leading humanitarian organization sustainably promoting the wellbeing, health and resilience of communities in Kenya. The Society is seeking a qualified candidate to fill the following positions:
Position Title: Laboratory Technologist (1 Post)
Location: Kalobeyei
Reporting To: Laboratory Technologist In Charge
PURPOSE:
The overall objective of the position is to ensure smooth running of laboratory services in the hospital. He/she will also ensure accurate processing and timely dissemination of results.
Key Responsibilities
Coordinate day-to-day operations to ensure quality laboratory services are delivered to beneficiaries.
Provide medical laboratory diagnostic and therapeutic information, products and services by establishing specimen preparation procedures, developing and implementing analytical procedures, evaluating laboratory information and reporting results according to protocols.
Maintain medical laboratory equipment performance by establishing quality standards, developing operations, quality and troubleshooting procedures, certifying instrument performance, and arranging equipment replacement, service, and repair.
Maintain medical laboratory supplies inventory by checking stock to determine inventory level, anticipating needed supplies, placing and expediting orders for supplies, and verifying receipt of supplies.
Maintain medical laboratory productivity by monitoring workload of functional areas, identifying peak and slack periods, and making operational adjustments.
Ensure quality results by participating in quality assurance process, performing proficiency surveys, reviewing quality control and quality assurance programs, making adjustments in policy and procedures, generating reports and maintaining records.
Maintain medical laboratory information system by identifying information needs and problems, recommending improvements, establishing priorities, testing and writing & reviewing SoPs.
Implement new programs, tests, methods, instrumentation and procedures by investigating alternatives, preparing proposals, developing and performing parallel testing and monitoring progress.
Maintain regular contact with clients suffering from various diseases to monitor
their progress and response to medications by doing baseline investigations.
Organize and conduct blood drives periodically.
Minimum Qualifications
Bachelor's degree/Higher Diploma or Diploma in Laboratory field.
At least three (2)' years of practical relevant work experience as a Laboratory Technologist.
Valid and current registration with Kenya Medical Laboratory Technicians and Technologist board (KMLTTB)
Key Competencies
At least 2 years working in a busy hospital set up in laboratory section.
Strong leadership, team building, conflict resolution and ability to deliver the Society's strategic objectives.
Demonstrated proficiency and computer applications such as word processing, spreadsheets, database, email and utilization of the internet.
Should be a team player and culturally sensitive.
Strong communication skills: oral, written and presentation skills.
Application Procedure
Interested candidates who meet the above qualifications should apply strictly through https://www.redcross.or.ke/careers to reach us not later than 11th April 2022; Only shortlisted candidates will be contacted.
Job disclaimer and notification:
Kenya Red Cross Society is an equal opportunity employer and does not charge / accept any amount or security deposit from job seekers during the selection process or while inviting candidates for an interview.
Kenya Red Cross Society is committed to safeguarding and promoting the welfare of children
Related Jobs