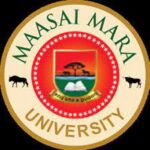 Description: Medical Laboratory Technologist- Maasai Mara University
Maasai Mara University is a public university which is the only university in Narok County, Kenya. The university provides high-class quality education for all.
REF:
MMU/MLT/JULY/07/2023
Job specifications/requirements
For appointment to this position, one must have: – Bachelor of Science Degree in Medical Laboratory Sciences from a recognized institution advanced from Diploma.
Be registered with the Kenya Medical Laboratory Technician and Technologist Board (KMLTTB).
Served in the position Medical Laboratory Technologist II for at least at least three (3) years.
Higher National Diploma in one of the following specialties i.e. Hematology, Virology or its equivalent from a recognized institution.
A Certificate in any of the following specialties i.e. Medical Imaging, General Laboratory Practice, HIV&AIDs from a recognized institution will be an added advantage.
Responsibilities
Reporting to the Head of Department, the main duties will include:
Coordinating and organizing in the setting up of equipment for testing then analyze and document all specimens and make a report on the results of the tests.
Supervising on the general maintenance of the laboratory by ensuring the general cleanliness of the laboratory to provide a conducive environment for working.
Mentoring and coaching new medical laboratory technologists by training on the execution of the tasks in the medical laboratory
Preparing the patient for the extraction of samples for test, record and analyze the samples for diagnosis.
Preparing the setup for analyzing the test samples and oversee the disinfection and sterilization for the same equipment.
Recording the results for diagnosed samples then archive for the future reference of the same diagnosis.
Ensuring the compliance of standard operating procedures for quality and standard results.
Performing any other duties as may be assigned or delegated from time to time.
Note:
If you need help in the application process or have any questions – please reach out to us at our email jobupdates@labtestzote.com