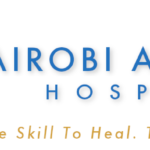 Vacancy title: Laboratory Job Technologist
Deadline of this Job: 31 August 2021
JOB DETAILS:
JOB TITLE:Laboratory Job Technologist
REPORTS TO LABORATORY OFFICER IN CHARGE
Job Purpose
The purpose of this position is to carry out sampling, testing, measuring, recording, and analyzing of results as part of a scientific team while adhering to correct procedures and health and safety guidelines.
careers@nah.or.ke
• Preparing Reagents;
• Examining specimens;
• Writing and recording results;
• Decontaminating working benches;
• Receiving and scrutinizing requisition forms for accuracy;
• Preparing clients for collection of specimens;
• Receiving/collecting, labeling, and registering specimens;
• Disaggregating specimens for processing and analysis
• Performing routine diagnostic tests;
• Dispatching the results for clinical management;
• Preparing stains;
• Performing blood grouping;
• Issuing blood and blood products to Peripheral health facilities;
• Storing blood products according to their requirements.
Qualifications
• Proven work experience of at least 2 years in a similar position
• Diploma in Medical Laboratory Sciences from a recognized institution or any other equivalent qualification from an institution recognized by the Kenya Medical Laboratory Technicians & Technologists Board (KMLTTB);
• Registration Certificate issued by the Kenya Medical Laboratories Technicians & Technologists Board (KMLTTB);
• Valid Practicing Certificate from Kenya Medical Laboratory Technicians & Technologists Board (KMLTTB);
• Certificate in computer application skills from a recognized institution; • Shown merit and ability as reflected in work performance and results.
Work Hours: 8
Experience in Months: 24
Level of Education: Diploma in medical laboratory science from a reputable institution.
Job application procedure
Nairobi Adventist hospital, a level 4 Faith-Based Hospital provides excellent employment opportunities to competent, diligent, and ethical individuals. We are located in Nyari, Westlands off Redhill Road.
To apply for the advertised positions:
Interested candidates are invited to send their application, CV, letter of reference from pastor/chaplain, and copies of certificates on or before Tuesday, 31st August 2021 to careers@nah.or.ke
All the required documents cited above should be sent as one PDF document (no hard copies will be accepted)
Addressed to: The Human Resource Manager,
Central Kenya Conference
P. O. Box 41352-00100
Nairobi
Quoting the position applied for as the subject line.