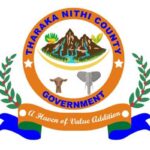 Website Tharaka Nithi County (County Service Board)
Tharaka Nithi County Public Service Board (CPSB) is a body corporate established under Section 57 of the County Governments Act, 2012 pursuant to Article 235 of the Constitution of Kenya 2010. Section 59 of the County Governments Act 2012 outlines the functions of the CPSB among them being "appoint persons to hold or act in offices of the County Public Service including in the Boards of cities and urban areas within the County and to confirm appointments".
B. THREE (3) YEARS CONTRACT TERMS
2. Medical Laboratory Technologist [3], Job Group "H" – Ten (10) Posts
Minimum Requirements
• Be a Kenyan citizen;
• Be a holder of a Diploma in Medical Laboratory from a recognized institution;
• Be registered by Kenya Medical Laboratory Technicians and Technologists Board (KMLTTB);
• Possess a valid Practicing License from KMLTTB;
• Must be Computer literate.
Duties and responsibilities
The Medical Laboratory Technologist shall be responsible to the employer and the supervisor for the following:
• Decontaminating working benches;
• Receiving and scrutinizing laboratory requisition forms and specimens;
• Preparing clients for collection of specimens;
• Receiving, collecting, labeling and registering specimens;
• Disaggregating specimens for processing and analysis;
• Preparing reagents;
• Examining specimen;
• Writing and recording results;
• Dispatching the results for use in clinical management;
• Preparing stains;
• Performing blood grouping;
• Issuing blood and blood products to peripheral facilities;
• Storing blood products according to their requirements;
• Ordering and monitoring usage of Laboratory commodities; and
• Any other duty that may be assigned by the supervisor.
How to apply:
All applications accompanied by a copy of National ID card, detailed CV, copies of all relevant academic certificates and other testimonials should be submitted in sealed envelopes clearly marked on the top left side the position applied for so as to reach the undersigned on or before 15th April, 2022.
Applications should be addressed to:
THE SECRETARY
COUNTY PUBLIC SERVICE BOARD
THARAKA NITHI COUNTY
P.O. BOX 10-60406
KATHWANA
Applications to be hand-delivered to THARAKA NITHI COUNTY Headquarters Kathwana.
Tharaka Nithi County is an equal opportunity employer committed to diversity and gender equality within the organization. Applicants comprising persons with special needs are encouraged to apply.
Any form of canvassing will lead to disqualification. Only shortlisted candidates shall be contacted.
NOTE: COMMUNICATION FROM THE COUNTY PUBLIC SERVICE BOARD IS ONLY DONE THROUGH THE OFFICE MOBILE PHONE NUMBER 0748087375
Related Posts