Introduction
Welcome to Labtestzote.com, the revolutionary online platform connecting researchers with top-notch laboratory professionals and facilities in Kenya and East Africa Region. Whether you're Bachelor, Master's, or Ph.D. student conducting academic research or a healthcare program in need of laboratory services, Labtestzote.com is here to simplify and streamline your laboratory support experience. In this blog post, we'll delve into the key features and benefits of Labtestzote.com, making it your go-to destination for all your research needs.
The Power of Collaboration
Labtestzote.com brings together researchers and laboratory professionals in a collaborative ecosystem. By bridging the gap between research projects and underutilized laboratories, we create an environment where seamless collaboration thrives. Our platform enables researchers to access a comprehensive range of laboratory services, including study design, specimen analysis, data analysis, specimen management, and more. With Labtestzote.com, you can find the ideal collaborators who possess the necessary skills and facilities to meet your research requirements.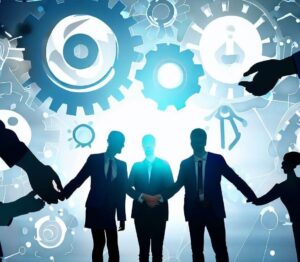 Discoverability and Convenience
One of the key challenges researchers face is the limited availability of information on laboratory resources and potential collaborators. Labtestzote.com solves this problem by providing a centralized database of laboratory professionals and facilities, allowing researchers to easily discover and connect with the right experts. Our user-friendly interface and advanced search functionality ensure that you can find the ideal match based on your specific needs, saving you time and effort.
Quality Assurance and Professionalism (approx. 120 words):
At Labtestzote.com, we prioritize quality assurance and professionalism. All laboratory professionals and facilities on our platform undergo a rigorous vetting process to ensure their qualifications and compliance with relevant regulatory bodies. You can trust that the professionals you collaborate with are highly skilled, experienced, and committed to delivering accurate and reliable results. We continuously monitor and assess the performance of our professionals to maintain the highest standards of service excellence.
Seamless Online Experience
Labtestzote.com is designed with your convenience in mind. Our platform operates entirely online, eliminating geographical barriers and enabling you to access laboratory support services from anywhere, at any time. Whether you're working on a local or international research project, Labtestzote.com is your virtual laboratory support hub. With a user-friendly interface, secure data management, and streamlined communication tools, collaborating with laboratory professionals has never been easier.
Thats a Wrap!
Let's summarize. Labtestzote.com is revolutionizing the way researchers access laboratory support services. With our comprehensive platform, you can discover, connect, and collaborate with top-notch laboratory professionals and facilities. Say goodbye to the challenges of finding the right resources and partners for your research projects. Join Labtestzote.com today and unlock a world of seamless laboratory support. Stay tuned for more updates, insights, and valuable resources as we embark on this exciting journey together.
What is next?
In our next blog post tomorrow, we are going to delve deeper into how labtestzote.com links research projects with laboratory resources that they need.
Please hit the subscribe button so we can keep you on the loop!.
Got a suggestion or feedback? Write to us, we are always glad to hear from you.