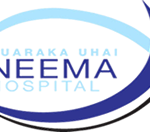 Website Ruaraka Uahi Neema Hospital
About Uhai Neema Hosptial
RUNH was founded by World Friends in partnership with the Catholic Archdiocese of Nairobi and CISP and has been offering quality healthcare at affordable prices to our Nairobi communities since 2009. Our relationships with local slum-based clinics and organizations extend our care to those who need it the most, ensuring that money is never a barrier to adequate diagnosis and treatment. At RUNH patients from all walks of life find qualified professionals and quality care, especially in regards to mother and child health.
Job Responsibilities
Maintain medical laboratory equipment performance by establishing quality standards; developing operations, quality, and troubleshooting procedures; ensuring staff compliance; certifying instrument performance; arranging equipment replacement, service, and repair.
Establish and implement written operating procedures and protocols for the laboratory and ensure compliance with the same.
Conduct chemical analyses of body fluids, such as blood and urine, using a microscope or automatic analyzer to detect abnormalities or diseases and enter findings into the computer.
Set up, adjust, maintain and clean medical laboratory equipment in readiness for services.
Conduct blood tests for transfusion purposes and perform blood counts.
Obtain specimens, cultivate, isolate and identify microorganisms for analysis.
Collect blood or tissue samples from patients, observing principles of asepsis to obtain blood samples.
Provide medical laboratory diagnostic and therapeutic information, products, and services by establishing specimen preparation procedures; developing and implementing Analytical procedures; evaluating laboratory information; reporting results according to protocols mandated by the hospital and professional procedures.
Receive patients and the laboratory request forms and direct them accordingly.
Keep records of all laboratory activities, including stock keeping.
Use relevant information and individual judgment to determine whether events or processes comply with laws, regulations or standards.
Providing information to supervisors, co-workers and subordinates by telephone, in written form, e-mail or in person.
Prepare and participate in Continuous Medical Education
Qualifications:
Diploma or Degree in Medical Laboratory
At least 2-3 years of experience in a similar position
Registered and licensed by the Kenya Medical Laboratory Technicians & Technologists Board
Ability to build relationships, a good team player, good communication and interpersonal
How To Apply:
Send your CV and application letter to the email address provided.
Make Application Stand Out!
Make sure your CV/Resume and application letter stand out from the crowd! With well-crafted, optimized and tailor-made for each application, your CV can guarantee you a spot on the interview shortlist.
Talk to our team today and make your CV speak for itself.
Related Jobs