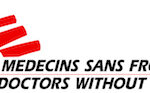 About MSF
Medecins sans Frontieres (MSF) or Doctors Without Borders, is an international humanitarian-aid non-governmental organization (NGO) and Nobel Peace Prize laureate, best known for its projects in war-torn regions and developing countries facing endemic diseases.
Main Purpose
Perform clinical laboratory activities according to MSF protocols, security and hygiene measures in order to obtain results to determine the patient's treatment.
Accountabilities
According to medical prescription, preparing and performing clinical exams/tests with appropriate techniques and following MSF protocols and procedures.
This function includes, among others:

Taking blood, vaginal and urethral samples.
Centrifuging blood and urine samples.
Performing laboratory exams (serology, hematology, biochemistry, bacteriology or parasitological, according to context of the mission).
Ensuring proper reporting and registration of the sample results in order to keep a written track of activity and give information to the relevant persons, ensuring confidentiality.
Taking care, managing and organize efficiently the laboratory material/equipment:
Perform cleaning and minor maintenance for biomedical equipment used. Following the user manual and protocols and alert the supervisor in case of malfunctioning
Applying hygiene and safety protocols, doing daily cleaning /maintenance, sterilization, and washing general glassware after procedures are done.
Ensuring proper sample waste disposal according to MSF protocols and highest safety standards.
Supplying orders, doing stock, storing conditions follow-up, keeping inventory.
Keeping organized the data collection system of laboratory results and all information generated from the analysis done.
Reporting all relevant information linked to the activity in the laboratory to the line manager, especially the loss/robbery/damage of laboratory equipment or medicines.
Performing minor maintenance and cleaning of the biomedical equipment following user manual and protocols. Alerting the supervisor in case of malfunctioning of any device. List item
MSF Section/Context Specific Accountabilities
Respect the universal hygiene standards and follow the disposal guidelines.
Disinfect the working benches/tables before and after work according to the MSF protocol.
Do proper and optimal waste segregation to reduce accidents and ensure safety in the department.
Place order (weekly/monthly) for reagents and materials based on consumption with the support of the direct supervisor.
Keep record of all investigations done: that is, the patients' names, age, address/block, date, diagnosis, requester and result of the investigation(s) done.
Ensure that results are dispatched according to the departmental units in a timely manner.
Be able to prepare, stain and examine TB smears, peripheral blood film, gram's staining and Indian Ink staining.
Report problems and other relevant information related to patient services to the supervisor in a timely manner.
Chart the fridges in the morning and evening and monitor the coldchain.
Dust the microscope and the haematology machine, clean the hemoCue 301 machine according to the SOPs.
Do blood grouping for expectant mothers sent from ANC and record the rusults correctly.
Facilitate the transfer of samples to other centres in coordination with the lab supervisor and/or the HD.
Do pre and post counseling, grouping, screening and bleeding of blood donors. Give them appropriate care.
Do investigations in the departments/units/wards if required.
Perform tests without any unnecessary delay.
Prepare Fresh Frozen Plasma (FFP) for transfusion.
In the absence of the lab supervisor, supervise the auxiliary laboratory assistants and the allocation of duties pertaining to laboratory work.
Keep communication with the Hospital Director (HD).
Generate daily, weekly and monthly reports/data from the activities of the department.
Facilitate any needs relating to epidemic surveillance.
Run quality controls for machines used in the lab and other departments – glucometers and hemoCue 301.
Perform training or refreshment for auxiliary laboratory assistants when needed.
Apply personal protective measures while working in the lab; this includes MSF recommended scrubs/tunic trousers.
Ensure that quality control tests are carried out regularly or as required by SOPS/MSF.
Observe punctuality and work in the laboratory at odd hours if required by MSF policy.
Requirements
Education: Essential Laboratory Technician diploma /degree.
Experience: Minimum 1 year working experience essential.
Languages: Mission language essential (English) and local language essential (Kiswahili/Somali).
Knowledge: Essential computer literacy (word, excel and internet)
Competencies: Results, teamwork, flexibility, commitment, service
Length of contract: 12 months fixed term contract (with 3 months probation period) renewable based on performance
How To Apply
Please visit MSF Kenya for application details
Related Medical Laboratory Jobs
To apply for this job please visit msf.or.ke.